Support
Technical Reporting
Financial Reporting
Completed quarterly reports should be certified and sent to:
Connect Extension
Newsletter Archive
Events
Activity 1 & 2 Spotlight
First Thursday of every month from 3 PM - 4:30 PM Eastern Time
Activity 2 Insights
Third Thursday of every month from 3 PM - 5 PM Eastern Time
Activity 2 Strategy Sessions
Every six months from 11:30 AM - 3:30 PM Eastern Time on:
October 29, 2021
April 29, 2022
November 4, 2022
April 28, 2023
Would you like to receive email communications related to this project? Subscribe to our mailing list below.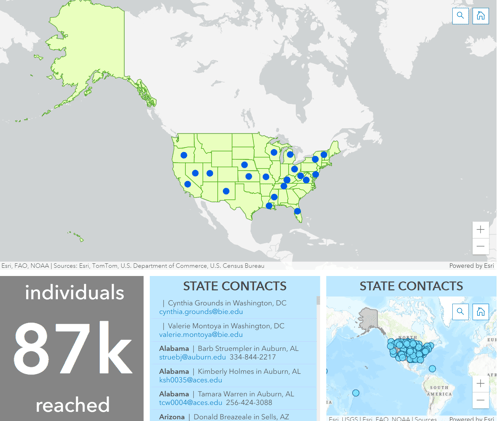 View an Interactive Map of Cooperative Extension Immunization Education Programs & State Immunization Education Contacts
Immunization Education programs that have been entered into the National Registry of Cooperative Extension & Assets (NRCEPA) are displayed on this map in addition to a listing of state contacts for immunization education programs.
CDC and Partner Resources
New and Updated COVID-19 Vaccine Guidance
COVID-19 Vaccine Confidence
Communication Toolkits, Social Media, & Other Resources
Influenza Resources
Origin of Project
Cooperative Extension is entering a new partnership with the Centers for Disease Control and Prevention initiated by the ECOP Health Innovation Task Force.
The response to CDC's interest was developed by a team including Michelle Rodgers, Roger Rennekamp, Ali Mitchell, Caroline Crocoll Henney and Chris Geith. The Extension network as a trusted leader in communities across the nation is a key factor in the selection of Extension as a CDC partner.
Funding
The project maximizes funding to institutions (an estimated 85% of the funds go directly to Institutions through Activity 1 funding, Activity 2 funding and planned buyouts for project staff). NIFA sets the IDC allowed based on the source of funding and their interagency agreement with CDC.
Goals
The long term goal of this partnership is to strengthen Immunization Education with a special focus on adult vaccination hesitancy around both COVID and other adult immunizations. The immediate goal of this first funded project is to promote the uptake of COVID-19 vaccinations through relevant messaging and innovative models for community action. We will also be looking to other CDC-funded organizations as potential collaborators.
Target Audience
The priority audience is rural and other hard-to reach audiences including Black, Indigenous People of Color (BIPOC) and LatinX audiences, medically underserved audiences, including urban. Each state can identify more specific audiences based on the need/opportunity in their state.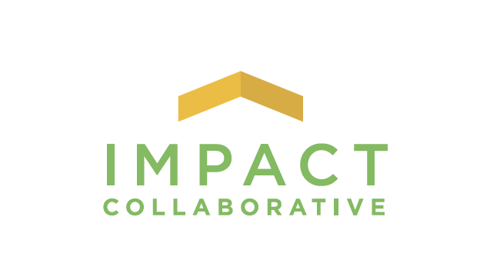 Activity One
System-wide engagement with the CDC's

Vaccinate with Confidence

communication campaign through adaptation of CDC materials to our audiences. We will receive some training from the CDC

Vaccinate with Confidence

staff. Stay tuned for further details on that training which will help provide some additional background and thought leadership to consider as you discuss your institutional plans. We also will ask you to build some message testing through focus groups or some form of stakeholder feedback with your intended audience prior to launching your communication plan to help assure a match of content and audience.




Available to all LGUs' (1862, 1890, 1994) by completing a simple online application expected to be available in March with funding expected in April. Each 1862 is eligible to receive $24,178 and each 1890 and 1994 is eligible to receive $26,794. Institutional IDC is allowed on these funds. Further details are in the application.
Activity Two
Competitively selected pilot projects (planning for 20 at up to 200K each). Participation in Activity 1 and participation in the online Impact Collaborative for Immunization April 21-23, through which teams made up of Extension professionals and health partners engage in an innovation process to produce a brief proposal for immunization education pilots, is encouraged.


A review committee and a rubric made available beforehand will be used to select diverse pilots. Multi-institute and multi-state pilots are welcome. IDC is allowed. Details in the application. More information will follow regarding criteria and expectations for pilot projects.

Extension Foundation Role
The Extension Foundation serves the Cooperative Extension System by catalyzing the work of Cooperative Extension professionals to help make a greater local impact in the communities they serve.
On behalf of the Cooperative Extension System, the Extension Foundation serves as Principal Investigator; provides grants administration; fiscal, operational, and technological services; system-wide communication; innovation processes; wrap-around services for projects; data collection and dashboards; and partnership development.
Associate Dean and Director

Kathryn "Katie" Stofer, PhD




Assistant Project Director, EXCITE




Research Associate Professor and Extension Specialist, University of Florida


katiestofer@extension.org



Beverly Coberly




Operations Manager




Buyout from Extension Foundation


beverlycoberly@extension.org



Maggie Grandon




1994 EXCITE Engagement Coordinator




American Indian Higher Education Consortium (AIHEC)


mgrandon@extension.org


Linda Kirk-Fox




EXCITE Catalyst




lindafox@extension.org
About the Extension Committee on Organziation and Policy (ECOP)
The purpose of the Extension Committee on Organization and Policy (ECOP) is to give guidance to issues impacting the Cooperative Extension System (System). ECOP is the representative leadership and governing body of Cooperative Extension, the nationwide transformational education system operating through land-grant universities in partnership with federal, state, and local governments. ECOP focuses on four core themes: 1) Build partnerships and acquire resources; 2) Increase strategic marketing and communications; 3) Enhance leadership and professional development, and 4) Strengthen organizational functioning. Use the list of links provided below to browse topics of importance to Directors and Administrators.
About the Extension Foundation
The Extension Foundation is a 501(c)(3) non-profit designed to be the engine fueling U.S. Cooperative Extension's advancement in making a more visible and measurable impact in support of education outreach from land-grant universities/colleges located in every state and territory. Extension Foundation is embedded in the U.S. Cooperative Extension System and serves on the Extension Committee on Organization and Policy (ECOP). The Foundation provides an array of opportunities for Extension professionals that foster innovation creation, the adoption of innovations at member institutions, and increased impact of Extension programs.